Azamara Journey
A comfortable, upscale cruise experience
Like her sister ship, the Azamara Journey is a mid-sized beauty with a deck plan well-suited to the needs of modern voyagers. In addition to going to the most celebrated destinations on Earth, youll also go to less-traveled ports, enjoy scenic rivers and waterways that are off-limits to big cruise lines, and sail to the doorstep of great cities like Seville, Hong Kong, and Bordeaux.
You'll never feel crowded in the comfortable social spaces of her bars, restaurants, and lounges. Youll love the genial club-like atmosphere and the way the attentive staff and crew get to know you. And youll feel the same friendliness with your fellow voyagers.
Staterooms feature modern amenities, furnishings, and European linens. And one of the greatest features of this ship is the large number of staterooms with verandas. There's nothing better than opening your door to the fresh sea air and views.
Azamara's friendly ships are an altogether wonderful place to call your home away from home!
More cruises featuring Azamara Journey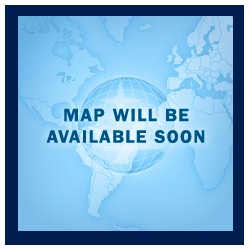 14-Nights from Sydney - Australia to Auckland - New Zealand Cruise
From Sydney - Australia to Auckland - New Zealand
featuring overnight stays in Hobart - Tasmania; Dunedin - New Zealand and Napier - New Zealand
calling on Milford Sound - New Zealand; Akaroa - New Zealand; Picton - New Zealand and Tauranga - New Zealand with 3 days at sea
Virtuoso Voyages Exclusive Experience
Complimentary, exclusive and unique Virtuoso Voyages event in
Dunedin
. Click on
Virtuoso Voyages
tab for complete details.
Date (2018)
Day
Destination
Arrive
Depart
Feb 8
Thursday
1
Sydney - australia
6:00PM
Feb 9
Friday
2
At Sea
Feb 10
Saturday
3
Hobart - tasmania
1:00PM
(overnight)
Feb 11
Sunday
4
Hobart - tasmania
2:00PM
Feb 12
Monday
5
At Sea
(overnight)
Feb 13
Tuesday
6
At Sea
Feb 14
Wednesday
7
Milford Sound - new Zealand
7:00AM
10:00AM
Feb 15
Thursday
8
Dunedin - new Zealand
9:30AM
(overnight)
Feb 16
Friday
9
Dunedin - new Zealand
6:30PM
Feb 17
Saturday
10
Akaroa - new Zealand
7:00AM
6:30PM
Feb 18
Sunday
11
Picton - new Zealand
9:00AM
7:00PM
Feb 19
Monday
12
Napier - new Zealand
1:00PM
(overnight)
Feb 20
Tuesday
13
Napier - new Zealand
1:00PM
Feb 21
Wednesday
14
Tauranga - New Zealand
9:00AM
7:00PM
Feb 22
Thursday
15
Auckland - new Zealand
7:00AM
Departure Date
Special Offers
Price From
Voyages

Virtuoso Exclusive Voyages Offer

Book this itinerary through us, your Virtuoso Travel Specialist, and receive exclusive benefits at no additional cost, including:

Competitive cruise fare
Festive, onboard cocktail reception
Onboard host

Plus one of the Following Options based on Availability:

Option 1: Exclusive Private Virtuoso Voyages Shore Event, and Onboard Value Credit, or...

Option 2: Credit towards the purchase of a custom On Site shore excursion, Virtuoso Discoveries Pre or Post Cruise Hotel Package or other Virtuoso Preferred Product, or...

Option 3: Onboard Spending Credit

Please note: Credit amounts vary based on category of stateroom and may not be available in all stateroom categories.

February 08, 2018
SOLD OUT

Category
Price From
Availability
Club World Owners Suite with Veranda (CW)

The best, most spacious accomodations onboard the Azamara Journey and Azamara Quest. All six of these suites are located aft.

$18,329
SOLD OUT
Club Ocean Suite with Veranda (CO)

There are four of these suites onboard Azamara Journey and Azamara Quest, all located forward.

$17,829
SOLD OUT
Club Spa Suite with Veranda (SP)

Tranquil Club Spa Suite, located next to the Sanctum Spa, have private veranda, glass-enclosed spa soaking tub, and rain shower

$15,969
SOLD OUT
Club Continent Suite with Veranda (N2)

Step up to these large, beautiful Club Continent Suites located on Deck Eight for the best views onboard.

$14,329
SOLD OUT
Club Veranda Stateroom (V1)

There's nothing like having your own private balcony.

$8,899
SOLD OUT
Club Oceanview Stateroom (Y-OS)

From a porthole to a wide picture window - you'll love the natural light.

$3,999
SOLD OUT
Obstructed Club Oceanview Stateroom (08)

Even though these Club Oceanview staterooms have obstructed views, they represent an excellent value over Inside staterooms.

$6,229
SOLD OUT
Club Interior Stateroom (10)

Budget conscious accommodations - dark, quiet and compact.

$5,329
SOLD OUT

Click or call and mention offer A-233

(877) 394-8130

Sold Out - This category is no longer available on this date and no further reservations are being taken for this category.

Wait List - This category is no longer available on this date. However you may join a waitlist where you'll be offered this category/price as previous confirmed reservations are cancelled or changed. To guarantee travel on this date, you must reserve an available category AND waitlist your preferred category.

Guarantee - The cruise line will assign the specific stateroom, sometimes as late as the day of sailing. You are not able to select a specific stateroom or location. You are guaranteed a stateroom in the selected category and if all staterooms in the selected category sell out, you will be upgraded to a higher category.
Virtuoso Voyages Sailing
Travel with Virtuoso and you'll see the world in an entirely new light
When you reserve this cruise through us, your Virtuoso Travel Specialist, you automatically become a member of the prestigious
Virtuoso Voyages
, entitling you to a wealth of privileges and complimentary amenities - including a unique and
exclusive shore event
not available to the general cruising public.
NOTE: You may choose this exclusive shore event, credit toward a customized Virtuoso on-shore event, credit toward a Virtuoso Discovery pre/post hotel stay or shipboard credit. Ask us for complete option details. Credit amount may vary based on stateroom category booked. Credit may not be offered in all categories.
Exclusive Shore Event: Dunedin (Port Chalmers) | Olveston House and Glenfalloch Gardens
We will be met by our professional tour guide to board a luxury coach for a panoramic tour of the charming city of Dunedin, nestled in the rolling hills that lie at the end of Otago Harbour. The city has a rich and diverse history, with Maori explorers the first to settle in the region, followed from the mid-1800s by whalers, Scottish immigrants and gold miners. As an early center of European commerce and culture, the city features grand Edwardian and Victorian architecture, as well as New Zealand's first university. The University of Otago remains a major seat of learning in New Zealand and provides the city with a vibrant youth culture that, in turn, adds to Dunedin's strong arts and cultural influence. The city is also a gateway to Otago Peninsula, whose rugged rocks and sandy beaches are home to a wide range of extraordinary wildlife.
Departing from Port Chalmers, our first visit will be to Olveston House for a private guided tour. Olveston was designed for Mr David Theomin by London architect, Sir Ernest George (1839- 1922), and built between 1904 and 1906. The Jacobean style grace and grandeur of Olveston is distinguished by a wealth of decorative detail. The home is within walking distance from the city centre, being built on an acre and surrounded by gardens it reveals elaborate furnishings, fireplaces and stained glass feature windows. The Theomin family travelled extensively and lavished their home with irreplaceable artifacts and priceless treasures. Bronze, cloisonné, and ivory from Japan, along with Chinese jade and ceramics reflect an interest in decorative art from East Asia, and some 240 extravagant paintings and graphics grace the rooms. Olveston House has only ever had one family in residence. Miss Dorothy Theomin, the last surviving member of the family, died in 1966 and the property, complete with all its contents, was generously passed into the care of Dunedin City. Morning tea will be provided, including a selection of teas and coffee, gourmet sandwiches, bite size cakes and slices, cheese scones with jam and butter.
We will then depart Olveston for our transfer on Portobello Road along the picturesque coast of the Otago Peninsula to Glenfalloch Gardens. Enjoy a welcome glass of bubbles upon arrival at Glenfalloch Gardens, followed by a 30 minute guided tour of the gardens. Gaelic for "Hidden Glen", Glenfalloch is situated in peaceful, relaxing surroundings where you can enjoy panoramic harbor views. Stroll among the rhododendrons, azaleas, magnolias, fuchsias and a profusion of other flower species which integrate with native ferns, exotic imports and indigenous New Zealand trees to showcase 120 years of conservation and expansion of botanical heritage. Glenfalloch Garden is an immaculate four season garden, with each season bringing its own special array of colors and fragrances.
Lastly, we will enjoy a three-course gourmet lunch at Glenfalloch Chalet within the Glenfalloch Woodland Gardens before returning to the pier.
Approximate Length: Seven hours
Suggested Attire: Casual attire with comfortable walking shoes. Moderate walking.
PLEASE NOTE: All Virtuoso events ashore are capacity controlled and require a minimum number of participants to operate. Events are subject to change without notice. These events are individually tailored for each date and arrival. Your event could be different than whats noted here; but it will be designed to be memorable and to bring you a travelers view that you will treasure, and would otherwise miss entirely. Final details will be outlined in program letters provided by your Virtuoso host aboard ship.