Azamara Journey
A comfortable, upscale cruise experience
Like her sister ship, the Azamara Journey is a mid-sized beauty with a deck plan well-suited to the needs of modern voyagers. In addition to going to the most celebrated destinations on Earth, youll also go to less-traveled ports, enjoy scenic rivers and waterways that are off-limits to big cruise lines, and sail to the doorstep of great cities like Seville, Hong Kong, and Bordeaux.
You'll never feel crowded in the comfortable social spaces of her bars, restaurants, and lounges. Youll love the genial club-like atmosphere and the way the attentive staff and crew get to know you. And youll feel the same friendliness with your fellow voyagers.
Staterooms feature modern amenities, furnishings, and European linens. And one of the greatest features of this ship is the large number of staterooms with verandas. There's nothing better than opening your door to the fresh sea air and views.
Azamara's friendly ships are an altogether wonderful place to call your home away from home!
More cruises featuring Azamara Journey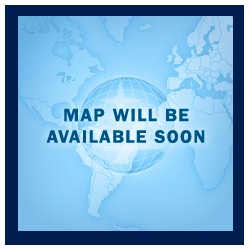 8-Nights from Athens to Rome Cruise
From Athens to Rome calling on Mykonos; Ephesus; Rhodes; Santorini; Giardini Naxos Taormina - ita and Amalfi with 1 day at sea
Virtuoso Voyages Exclusive Experience
Complimentary, exclusive and unique Virtuoso Voyages event in
Rhodes
. Click on
Virtuoso Voyages
tab for complete details.
AzAmazing Evenings - A Night Like No Other
Complimentary, authentic, bespoke event in
Kusadasi
. See
AzAmazing Evening
for complete details.
Departure Date
Special Offers
Price From
Voyages

Virtuoso Exclusive Voyages Offer

Book this itinerary through us, your Virtuoso Travel Specialist, and receive exclusive benefits at no additional cost, including:

Competitive cruise fare
Festive, onboard cocktail reception
Onboard host

Plus one of the Following Options based on Availability:

Option 1: Exclusive Private Virtuoso Voyages Shore Event, and Onboard Value Credit, or...

Option 2: Credit towards the purchase of a custom On Site shore excursion, Virtuoso Discoveries Pre or Post Cruise Hotel Package or other Virtuoso Preferred Product, or...

Option 3: Onboard Spending Credit

Please note: Credit amounts vary based on category of stateroom and may not be available in all stateroom categories.

May 13, 2018
SOLD OUT

Category
Price From
Availability
Club World Owners Suite with Veranda (CW)

The best, most spacious accomodations onboard the Azamara Journey and Azamara Quest. All six of these suites are located aft.

$9,699
SOLD OUT
Club Ocean Suite with Veranda (CO)

There are four of these suites onboard Azamara Journey and Azamara Quest, all located forward.

$8,899
SOLD OUT
Club Spa Suite with Veranda (SP)

Tranquil Club Spa Suite, located next to the Sanctum Spa, have private veranda, glass-enclosed spa soaking tub, and rain shower

$7,239
SOLD OUT
Club Continent Suite with Veranda (N2)

Step up to these large, beautiful Club Continent Suites located on Deck Eight for the best views onboard.

$6,699
SOLD OUT
Club Veranda Stateroom (V2)

There's nothing like having your own private balcony.

$5,599
SOLD OUT
Club Oceanview Stateroom (05)

From a porthole to a wide picture window - you'll love the natural light.

$5,199
SOLD OUT
Obstructed Club Oceanview Stateroom (08)

Even though these Club Oceanview staterooms have obstructed views, they represent an excellent value over Inside staterooms.

$4,999
SOLD OUT
Club Interior Stateroom (10)

Budget conscious accommodations - dark, quiet and compact.

$4,799
SOLD OUT

Click or call and mention offer A-239

(877) 394-8130

Sold Out - This category is no longer available on this date and no further reservations are being taken for this category.

Wait List - This category is no longer available on this date. However you may join a waitlist where you'll be offered this category/price as previous confirmed reservations are cancelled or changed. To guarantee travel on this date, you must reserve an available category AND waitlist your preferred category.

Guarantee - The cruise line will assign the specific stateroom, sometimes as late as the day of sailing. You are not able to select a specific stateroom or location. You are guaranteed a stateroom in the selected category and if all staterooms in the selected category sell out, you will be upgraded to a higher category.
Virtuoso Voyages Sailing
Travel with Virtuoso and you'll see the world in an entirely new light
When you reserve this cruise through us, your Virtuoso Travel Specialist, you automatically become a member of the prestigious
Virtuoso Voyages
, entitling you to a wealth of privileges and complimentary amenities - including a unique and
exclusive shore event
not available to the general cruising public.
NOTE: You may choose this exclusive shore event, credit toward a customized Virtuoso on-shore event, credit toward a Virtuoso Discovery pre/post hotel stay or shipboard credit. Ask us for complete option details. Credit amount may vary based on stateroom category booked. Credit may not be offered in all categories.
Exclusive Shore Event: Rhodes | Acropolis of Rhodes with Traditional Lunch
Rhodes the capital of the island, founded 2,400 years ago on its northeastern tip, is a fascinating city. A melting pot of historical remnants of its ancient medieval past together with the hustle and bustle of present day cosmopolitan life awaits your visit.
Our morning begins with a drive through Mandraki Harbor and the new part of the city of Rhodes. We make our way to Mount Smith to enjoy a panoramic view of the city and continue on to the ruins of ancient Rhodes. We will explore the Acropolis of Rhodes, where remains of the Temple of Apollo, and the ancient Stadium of Diagoras dominate the skyline.
Just a few minutes from the Acropolis, we enter yet another atmosphere of high walls, deep moats, and narrow cobbled streets that lead the way to the medieval town of the knights. Byzantine churches, Gothic rhythm palaces, inns, hospitals and mosques co-exist in the most traditional Greek setting touched by a modern hectic pace and way of life.
One of the most impressive buildings within the walls is the Grand Masters Palace. It was restored during the Italian period of the island and today houses a superb collection of original mosaics from Kos Island dating from the Hellenistic to early Byzantine period. After a short visit here, the wide street of the knights will capture your heart and mind with its simplicity. Inns of the knights, consulates, chapels and churches as well as houses lead the way to the hospital of the knights. The hospital is nowadays the archaeological museum of Rhodes.
We will then proceed to our wonderful luncheon that awaits us inside the medieval town. We'll feast on delicious local Greek specialties, complimented by wine at one of the most famous restaurants in the city.
On our return to the pier we will enter into a different era of the island: The Italian edifices of the new market, the post office, the cathedral, the city hall and the prefecture of the Dodecanese islands. This is all located in the Mandraki harbor, the site where the seven wonders of antiquity, the famous Colossus of Rhodes stood.
Approximate Length: Five hours.
Suggested Attire: Casual wear with comfortable walking shoes. Walking on uneven surfaces with inclines and steps.
PLEASE NOTE: All Virtuoso events ashore are capacity controlled and require a minimum number of participants to operate. Events are subject to change without notice. These events are individually tailored for each date and arrival. Your event could be different than whats noted here; but it will be designed to be memorable and to bring you a travelers view that you will treasure, and would otherwise miss entirely. Final details will be outlined in program letters provided by your Virtuoso host aboard ship.
AzAmazing Evening Event: Ephesus, Turkey | Back to Roman Times
Succumb to the exceptional glory of a 12-piece string orchestra at the Odeon in Ephesus. Constructed in the 2nd century by a wealthy Ephesian husband and wife, the venue served as both a home for Roman senate meetings and a concert hall for performances. Semi-circular seating for 1500 surrounds a stage area where columns and a multi-storied building are lost to time. As dusk turns to night, a peaceful mood settles. An orchestra of twelve - including violin, viola, cello and harp - proffers its haunting sounds into the acoustic shell of this great archeological wonder. Submit to a timeless rhapsody as the ecstatic movements of Bach, Mozart, Brahms and others saturate the night.
Highlights:
Listen to an orchestra of twelve, including violin, cello and harp, play classical music.
Experience the Odeon, a 2nd century outdoor concert hall built by a wealthy Ephesian couple.
Suggested Attire: Walking shoes and resort casual clothing.
Activity Level: Extended periods of walking over even and uneven surfaces, steep terrain and/or water activity in a slight current. There may be steps, inclines, cobblestone surfaces, and extended periods of standing. Participants with physical limitations should take this into account. Guests must be able to walk approximately .3 miles over uneven stone surfaces with 5 to 20 steps.
Length: 2.75 hours
Please Note: AzAmazing Evenings events are included on all voyages with the exception of Transatlantic crossings. Event date, port and location are subject to change or cancellation without notice. AzAmazing Evenings are complimentary; however, reservations are required. Cancellations must be made before 10:00 pm the previous day otherwise cancellation penalties may apply.